Museo ni Malvar
---
The Miguel Malvar Shrine is right inside the Municipal Hall complex. At the center of the compound is the Malvar Monument. A figure of Gen. Miguel Malvar standing so proud and dignified, holding a sword is surely the first to catch the attention of visitors.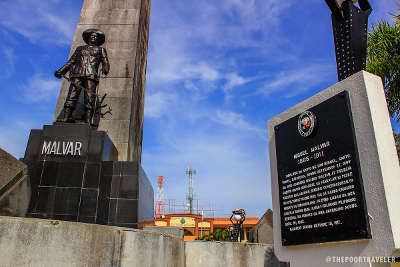 The Malvar Monument in front of the Municipal Hall of Sto. Tomas (Malvar Shrine Complex)
On one end of the shrine is the Gen. Malvar Library and Museum, which is filled with small glimpses to the past. The library houses several artifacts, providing information about the life of Malvar and the Philippine Revolution in general. It also showcases paintings, photos and other documents depicting Malvar's battles, triumphs, struggles, and legacy.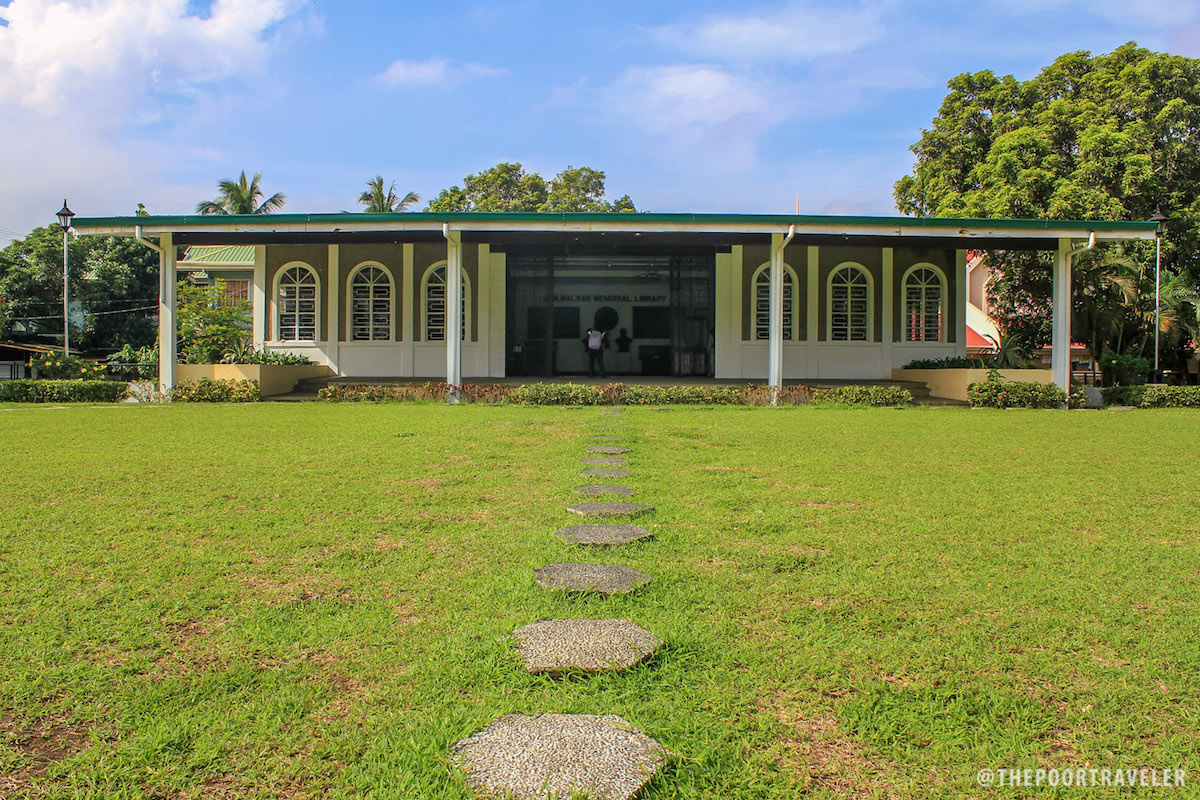 The General Malvar Museum and Library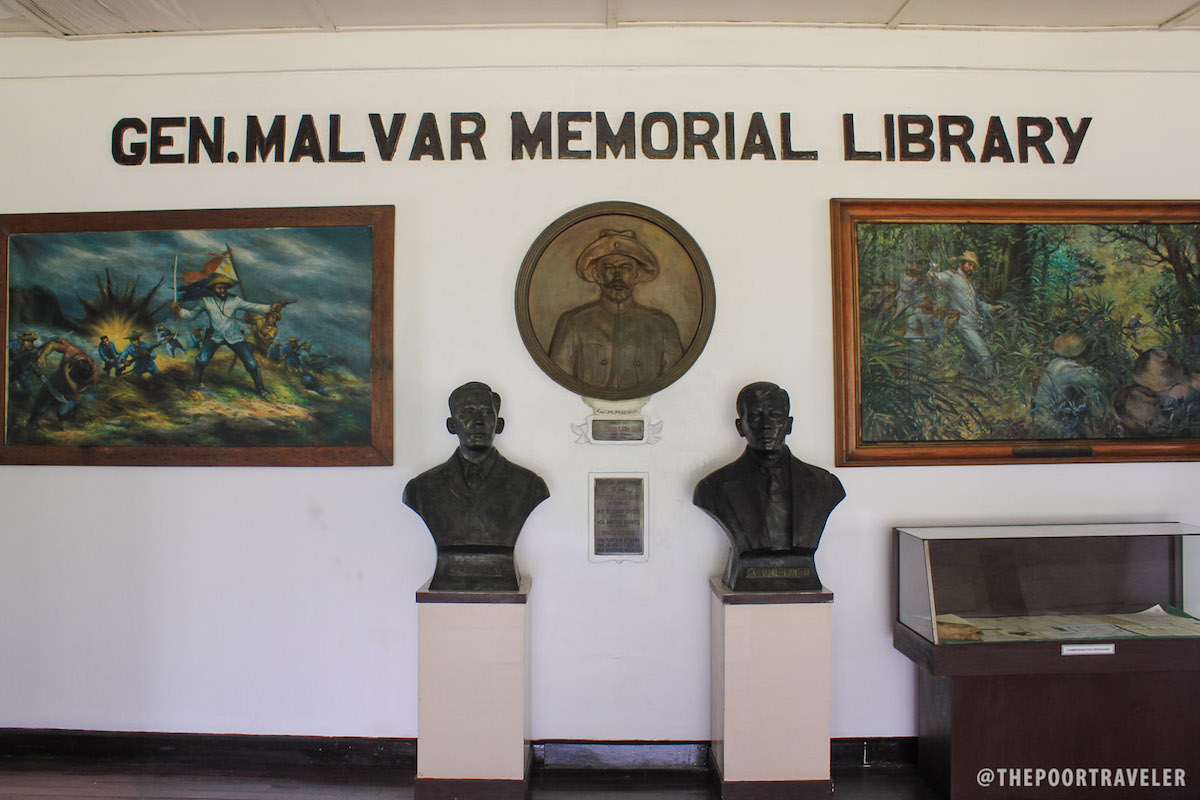 The lobby of the Miguel Malvar Library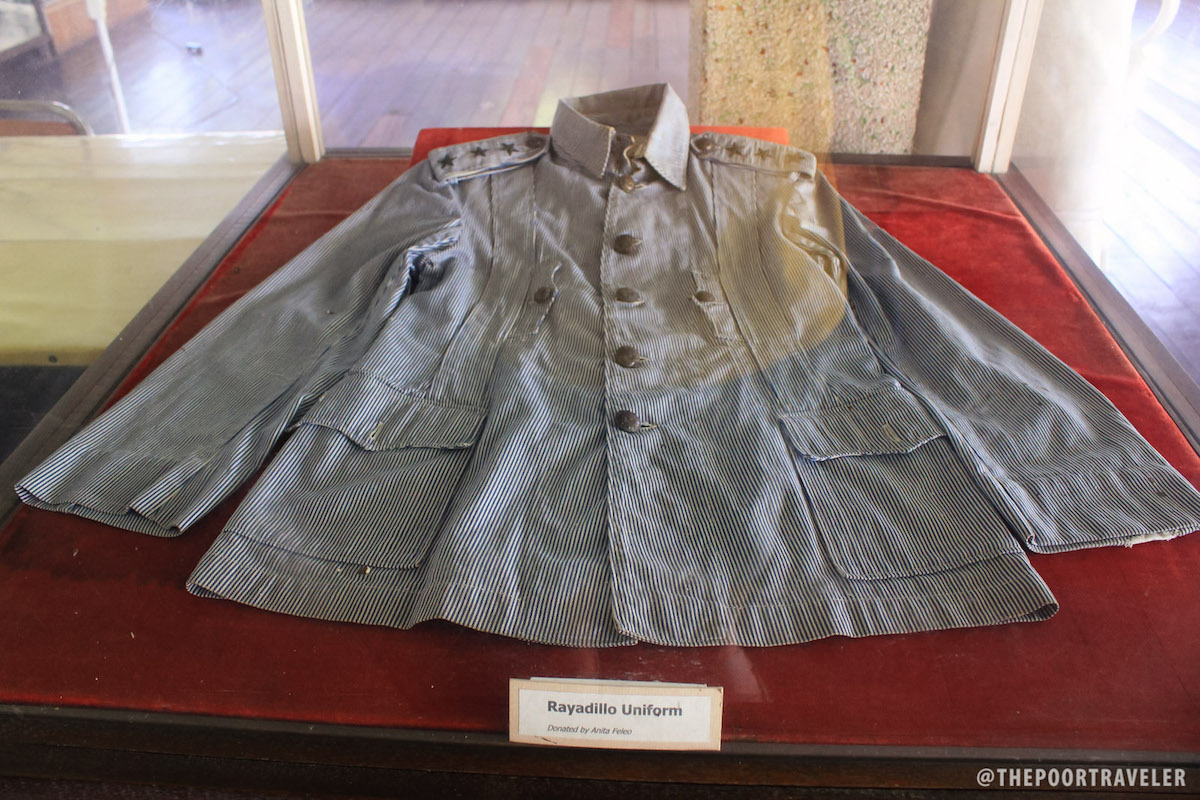 Rayadillo uniform and sword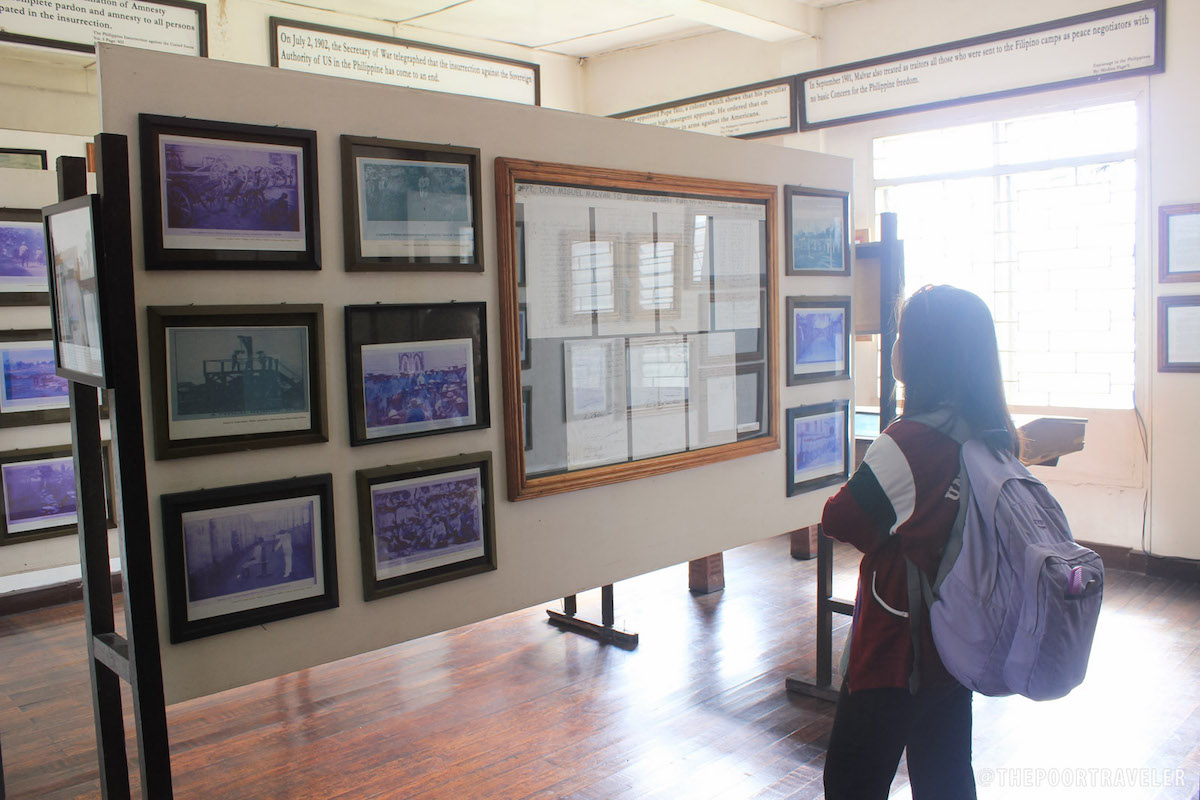 Yoshke's
friend Celine enlightening herself with photos of Malvar
Founded in 1956 by Miguel Malvar. Jr., the general's son and former Mayor, the museum is small and simple — it only has three rooms — but is packed with so much details about the life of the hero and the history of the country, especially of Batangas. Any visitor will be impressed by Malvar's sheer bravery, determination, and patriotism showcased so brilliantly in this simple shrine built in his memory and dedicated to his exceptional character and role in the Philippines' fight for freedom.